GALLERY DOUBLE T
just feels right
When Gallery Double T first opened on Regina Street in 1988, it was a life-long dream come true
for Theresa. In 2005 she re-opened a new building at the back of the existing property - she
designed the entire structure herself. From the metal front door that glistens and catches your
eyes as you drive by, to the zig-zagged concrete columns that guide you through the gallery, to the
loft ceilings where the light casts ever changing rainbow shadows throughout the day - this building
is truly a showcase of Theresa's unique, out-of-the-box eye for design.
For 25 years Theresa has enjoyed presenting personal selections of art to her clients in Gallery
Double T. The selection of contemporary art pieces by North American and European artists suits the large, 25 foot high, open space of the gallery; unique art that is carefully selected to appeal to the growing loyal client base that appreciates Theresa's style and attention to detail.
Theresa's life is one of discovery and excitement; always meeting new artists and clients, many of whom have become good friends over the years. They're attracted to her, not simply because of her good eye for design, but for her engaging attitude that strives to enhance everyone's life through art. And for her approach to each project; methodically searching for just the right piece for that certain spot in your living space. Perfectly happy.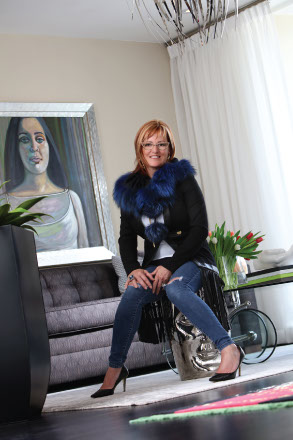 Gallery Double T is a treat for everyone who enters, and all are welcome. Whatever the age, Theresa is forever intrigued by the variety of people who drop in to experience the gallery. She's comfortable with her ability to discern peoples' needs by carefully listening in order to capture their particular passion for art. She loves to open the doors a few times each year for special events to unveil fresh, vibrant artist creations. While most images are on canvas, there are often intriguing sculptures and samples of art glass to be enjoyed.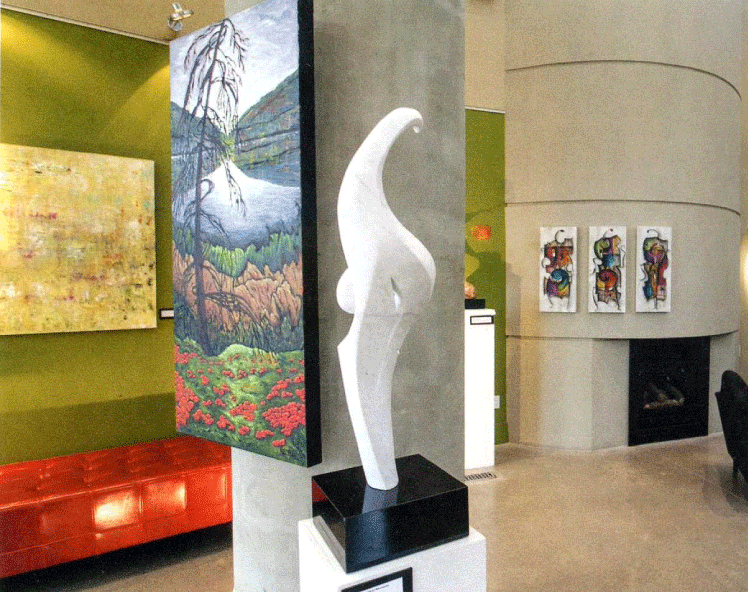 © Gallery Double T | 76 Regina Street North, Waterloo Ontario N2J 3A5 | 519 746 1291
Hours | Tues-Fri 11:00 am - 5:30 pm, Saturday 11:00 am - 5:00 pm Closed Sunday & Mondays